Czech Republic
Country statistics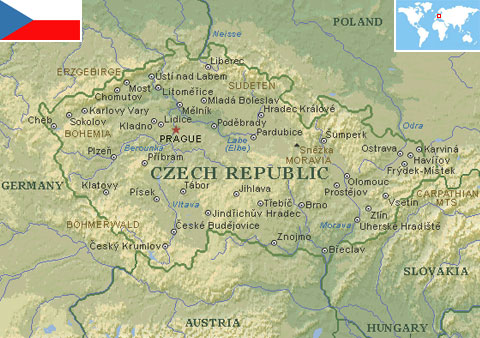 Land area: 29,836 sq miles (77,276 sq km)
Total area: 30,450 sq miles (78,866 sq km)
Population (2010 est.): 10,201,707 (growth rate: -0.1%); birth rate: 8.8/1000; infant mortality rate: 3.8/1000; life expectancy: 77.1; density per sq km: 132
Capital City: Prague
Monetary unit: Koruna
Languages: Czech
Ethnicity/race: Czech 90.4%, Moravian 3.7%, Slovak 1.9%, other 4% (2001)
Religions: Roman Catholic 27%, Protestant 2%, unaffiliated 59% (2001)
Country introduction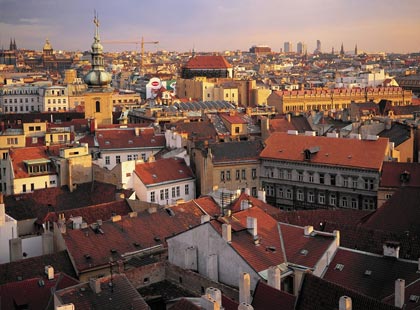 The Czech Republic or Czechia was formerly joined with Slovakia, but has been an independent state since 1993.
It is a small landlocked country in Central Europe, situated south-east of Germany and bordering Austria to the south, Poland to the north and Slovakia to the south-east.
The Czech Republic is a small country with a rich and eventful history. From time immemorial Czechs, Germans, Jews and Slovaks, as well as Italian stonemasons and stucco workers, French tradesmen and deserters from Napoleon's army have all lived and worked here, all influencing one another. For centuries they jointly cultivated their land, creating works that still command our respect and admiration today. It is thanks to their inventiveness and skill that this small country is graced with hundreds of ancient castles, monasteries and stately mansions, and even entire towns that give the impression of being comprehensive artifacts. The Czech Republic contains a vast of amount of architectural treasure and has beautiful forests and mountains to match.
The culture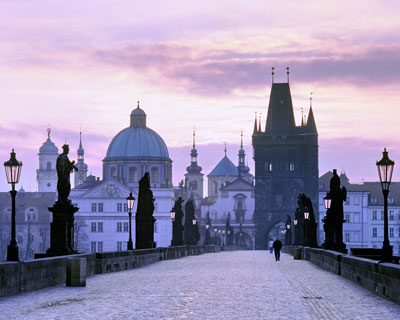 Family is a key element of Czech Republic culture and is generally placed ahead of work. Traditional families are quite the norm with mothers cooking and raising the children while fathers work.
Czechs are fairly conservative by nature. Maybe it's the long history of struggles, but Czechs know how to save, reuse and harvest.
Also, compared to many Western countries, Czech Republic has a more balanced work and play relationship. Czechs love their leisure time and take full advantage of time away from work. Holidays are well planned and parks are well used.
Also, Czech Republic has the highest beer consumption in the world. Czech beer is like water to many citizens and is a basic way of life.
Czechs value well-mannered folks and love a behaved child. And, older people in particular will openly frown on 'strange' behavior.
The number one custom just might be a social greeting. Children are taught from an early age to say "Dobrý den" to most everyone except friends and families. It is recommended for visitors to Czech Republic to learn at least this one phrase. It's not expected from foreigners but highly appreciated.
Attractions & landmarks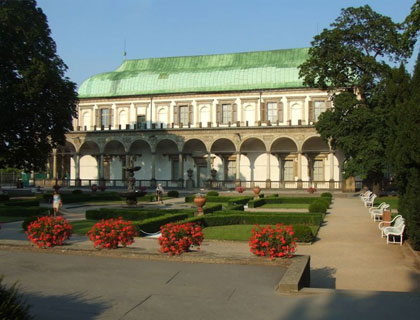 The Czech Republic is Known as the "golden city of spires", it has architectural splendors that span a thousand years.
The oldest preserved sights of historical interest are linked to the beginnings of the Bohemian state in the early Middle Ages. The Romanesque style spread to Bohemia from the west and the south in connection with the settlement of the country by the Slavic population and with the colonizing activities of newly founded monasteries. Buildings in this style included massive rotundas, simple single-aisle churches, basilicas with arched columnar crypts, solid stone town houses, castle sites and towers.
The numerous landmarks within Prague come in all shapes and sizes, many of which are notable for their age and historical significance, being tucked away in the Stare Mesto district, while other monuments and palaces are simply hard to miss. One of the most outstanding Romanesque-style landmarks in Prague is St. George's Basilica, which was founded in 920 by the Czech prince, Vratislav I.
A simply spectacular Renaissance landmark is the Prague Royal Summer Palace, which also goes by the name of the Belvedere. The palace was built in the 16th century (1538 – 1565) and is a prime example of Italian Renaissance. It now serves mainly for exhibitions of creative art and artistic crafts.